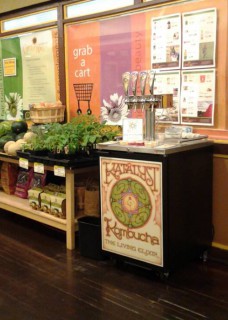 Tap Program
One of our favorite aspects of our kombucha business is our keg program.  We are very happy to offer our fine kombucha teas in bulk form to customers in our region.  Bulk kombucha significantly decreases packaging waste, and provides a very attractive means of dispensing fresh carbonated kombucha tea. We are able to provide a full service solution for many retailers interested in our keg program.  We can install a turnkey or custom draught system, supply kegs and carbon dioxide, as well as provide full service cleaning and technical support.  If you have interest in our bulk kombucha program, please contact our office for more detailed information.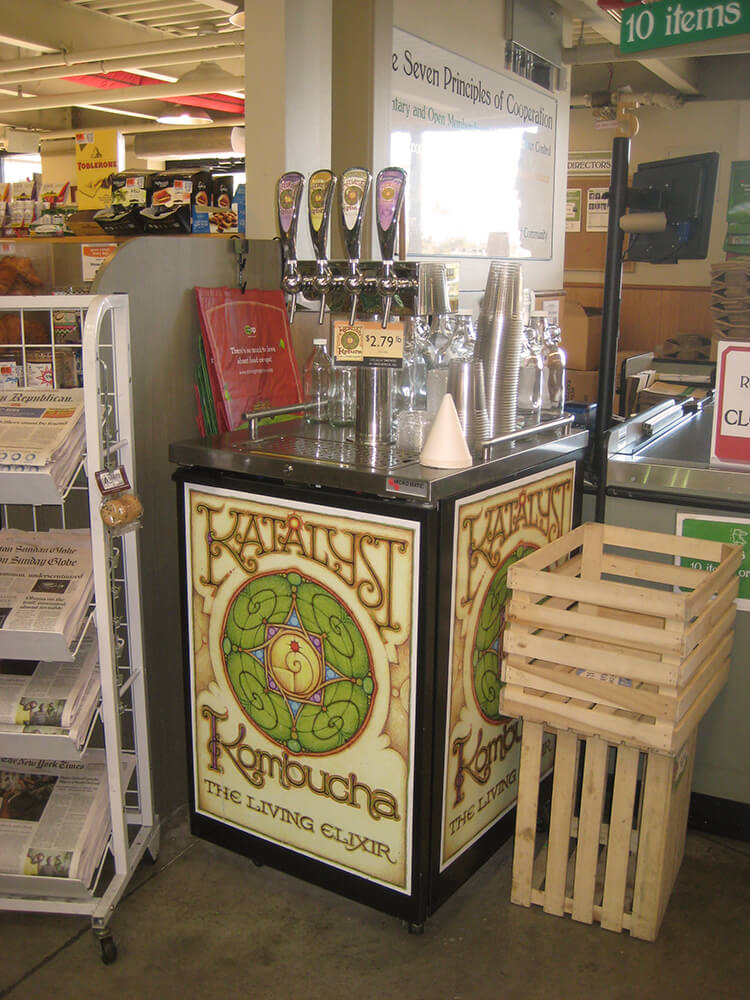 Details
The turnkey system includes these high quality components:
Commercial Grade Micro Matic kegerator unit that holds up to 4 kegs.
304 stainless steel wine grade 4 tap tower with all NSF approved contact parts and 304 stainless steel faucets.
Stainless drip tray integrated into kegerator.
20 lb aluminum CO2 tank with regulator and gauge guard.
Aluminum air distributor bar (allows for each CO2 line to be shut off individually if necessary)
Katalyst Tap handles with removable graphics for all available flavors.
All necessary fittings and connections.